DBmarlin Docs and Knowledge Base
Next generation database monitoring
Introducing DBmarlin
A next-generation database monitoring solution engineered to help your database run fast and stay fast.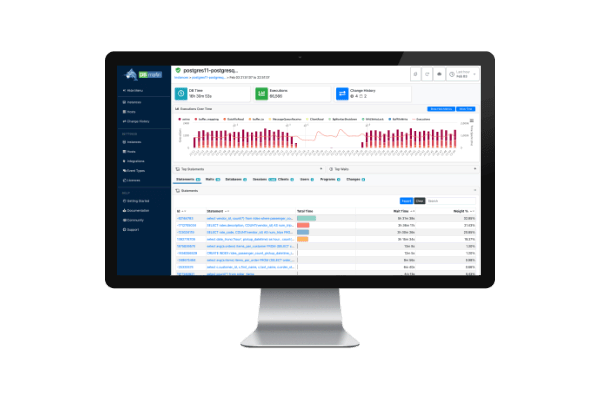 Beyond monitoring
Not only does DBmarlin continually monitor performance of your database but it also tracks changes to schema objects, parameters and explain plans.
Cross-platform
Database performance tuning and optimization for MySQL, PostgreSQL, Oracle, SQL Server, MariaDB, CockroachDB, IBM DB2, Amazon Aurora, AWS RDS, Azure SQL and more coming soon.